Back to Events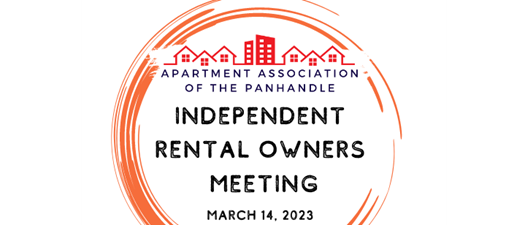 March 14th, 2023 Independent Rental Owner Meeting
March 14th, 2023 IRO Meeting. Light Meal provided. 5:30pm-7:00pm.
Tuesday, March 14, 2023
Event Details
Join us March 14th, 2023 from 5:30pm to 7:00pm for an Independent Rental Owner Meeting.
Light meal provided and sponsored by: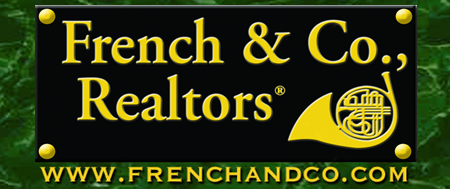 Member Entry is $5 and Non-Member Entry is $20.
First time to an AAP IRO Meeting? Contact our office to see how you can join us for free!
Location: 5601 Enterprise Circle, Amarillo, TX 79106- Marolyn Comer Auditorium
Please enter through the EAST side of the building.
No refunds after registration is complete!
For More Information: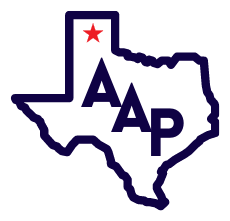 5601 Enterprise Circle Suite D
Amarillo, TX 79109
806.355.6391
Meet your March 14th Speaker Ron Taylor!
It all started when his wife Becky had an aneurysm stroke and almost died. He also had a special needs daughter and his oldest daughter was heading to college. He knew he would have to take care of all three of his loved ones more efficiently by making more funds available as Becky could not work a traditional job anymore. He saw how other people were profiting through buying and selling real estate and he needed to know how to do this. So this is the WHY he started. He bought his first "Flip" in 2007 right, before Becky had her stroke. He was not very successful at this project. He then found out that Robert Kiyosaki, the man who wrote "Rich Dad Poor Dad," was giving classes or seminars on how to buy real estate successfully.He knew he had to sign up for those consulting classes and he DID. Well, he brought a reluctant wife through these classes and paid quite a bit for the information, but guess what, IT PAID OFF and KEEPS paying off everyday. This man is such a giving person, that he would love to help anyone that wants to learn how to get started by helping or consulting them by purchasing 3 houses, which is called the Tri-Fecta approach. This means, you are so excited about purchasing the first house, the second house you purchase you do not know what you got into, and by the third house, your buy becomes an enjoyment and finally your business.