Back to Events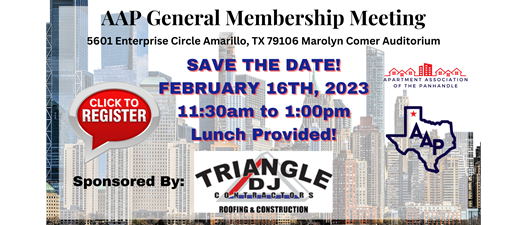 February 16th General Membership Luncheon
February 16th General Membership Luncheon. Lunch provided! 11:30am-1pm
Thursday, February 16, 2023
Event Details
Join us February 16th, 2023 from 11:30am to 1:00pm for the AAP General Membership Luncheon.
We will be hearing about our local and state economic deveolpment, and how it will impact our local rental industry.
Lunch will be provided, and is sponsored by: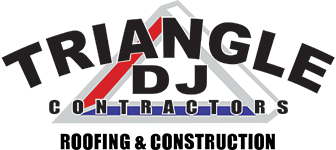 Member Entry is $5 and Non-Member Entry is $20.
First time to an AAP Luncheon? Contact our office to see how you can join us for free!
Location: 5601 Enterprise Circle, Amarillo, TX 79106- Marolyn Comer Auditorium
Please enter through the EAST side of the building.
No refunds after registration is complete!
For More Information: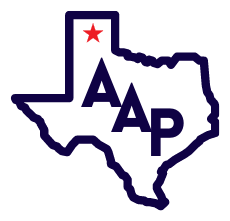 5601 Enterprise Circle Suite D
Amarillo, TX 79109
806.355.6391